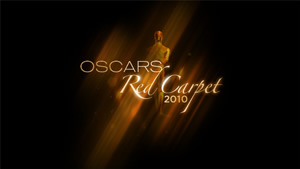 Apples & Oranges' Red Carpet Debut at 82nd Annual Academy Awards®
Apples & Oranges Music is delighted to have provided the music for the "Oscars® Red Carpet 2010" on ABC. It was a privilege to have worked with The Academy of Motion Picture Arts and Sciences, Seligman Entertainment and Jeff Margolis Productions in making this year's show a huge success.
Drama, comedy, fashion, and the hottest stars all collided on the red carpet for Hollywood's Big Night to the music of A & O.

Having provided the trailer music for Oscar® winning movies, Apples & Oranges Music came full circle as its stellar sounds introduced the film industry's biggest night of the year.
Our congratulations to all the nominees and winners.